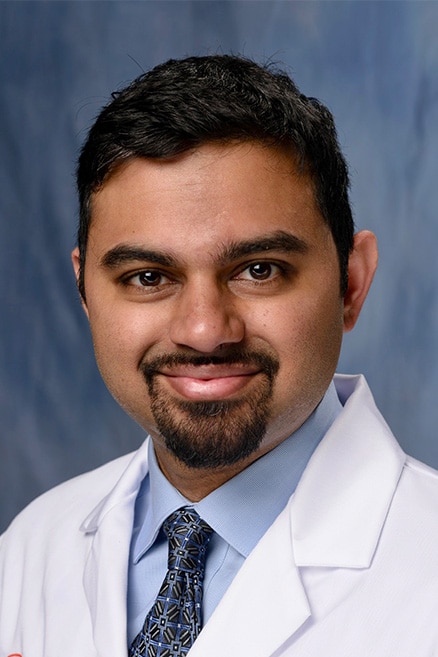 Board Certified Urologist
Dr. Modh joins USWF after completing Urology residency at the University of Florida/Shands Hospital. He grew up locally in Tampa and he completed his undergraduate, business school, and medical education at the University of Miami, with AOA Honors. Dr. Modh has published peer reviewed journal articles and presented his research at regional and national meetings. During residency, he received multiple awards for academic achievement, research, and quality improvement projects.
Dr. Modh is passionate about community service and volunteerism. He has traveled to India, Central America and Haiti for medical volunteer work. He was recently awarded a Humanitarian Award by The Southeastern Section of the American Urological Association. Dr. Modh is trained in minimally invasive robotic surgery to treat cancers of the prostate and kidney. He is skilled at minimally invasive surgery for kidney stones and developing strategies for patients to prevent kidney stones. He is experienced in treating patient with various urinary complaints including urinary tract infections, overactive bladder and urinary incontinence. Finally, Dr. Modh is an advocate for Men's Health by providing high quality care for prostate enlargement, erectile dysfunction, and low testosterone.
Dr. Modh has always been very professional and at the same time down to earth and friendly (not always easy to pull off). He engenders trust; explains procedures and medications clearly; AND has a deadly aim when exploding kidney stones! A top notch doctor
AUI Patient
Jul 11, 2019
I was very impressed with Dr. Modh. He seemed extremely knowledgeable about what needed to be done and the ways to go about it. I certainly would recommend him to anyone looking for a great urologist
AUI Patient
Feb 18, 2019