Collaboration between medical staff and patients is one of the most important aspects of medical care. Achieving successful outcomes happens when everyone involved works together. Medical offices that create spaces for this to happen are laying the groundwork for the best treatment possible. In describing the medical office he works in, Luis Camacho PA says, "Patients feel they are in a good atmosphere, where they can be treated respectfully." A place like this is where patients and staff can work together.
Urology offices, like other medical offices, benefit from this collaboration. Each patient has unique needs based on their ailment, medical history, age, and many other factors. In a comfortable atmosphere, patients who feel at ease describing their medical issues can give urologist a clearer picture of their patients' unique situations and the best approach to treatment. Whether the patient is suffering from problems with their prostate, kidneys, urinary track, erectile dysfunction, or any other issue, working together helps lead to a better outcome.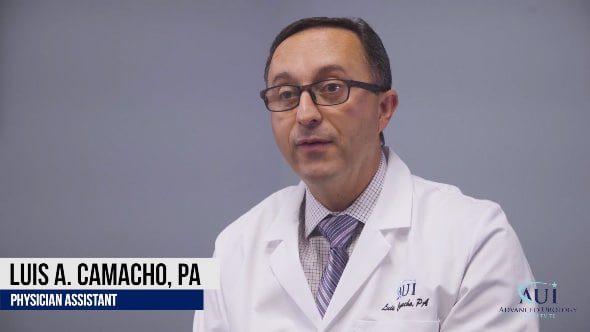 For instance, many men suffer from the negative side effects of an enlarging prostate as they age, and yet the best treatment for this is not the same for every patient. For some, diet and lifestyle adjustments may be all they need to treat their side effects, while some may need medication as well. For men with a more serious issue, their urologist may want to perform a transurethral resection of the prostate. For this procedure, a small device is used to trim away excess tissue from the prostate to shrink its size. There are other options, but what is important is tracking progress with your urologist.
Another common issue that patients and urologists work together on is treating kidney stones. Treatment will be determined by the size of the kidney stones, patient's health, and pain level. If possible, the urologist may recommend non-invasive options like shock wave lithotripsy where water waves are directed at the stone, breaking it up into small pieces like sand that are easier to pass. For larger, more stubborn stones, the urologist may have to use an invasive option. An example of this would be making a small incision in the patient and inserting a scope to break up the stones.
No matter the issue that brings a patient into a urologist's office, collaboration between patient and doctor is essential. A comfortable atmosphere, free of judgment, language barriers, or miscommunication is the best start to treatment. The Advance Urology Institute in Fort Myers understands the importance of creating this kind of atmosphere and does so every day.