To become a urologist, one must really be committed to both people and study! First, students have to be top high school students. Then they go to a college or university to study the subjects needed before attending a graduate-level medical school.
Medical School
After completing the required subject courses, students take the Medical College Admission Test (MCAT) and complete medical school applications. Applicants then must pass face-to-face interviews with professors who are medical doctors and have just one question: "Would I want this person to be my doctor?"
Once admitted to medical school, the future urologist can look forward to a program that will last at least four years, including grueling residency requirements and more exams. Upon completing exams, the student is a doctor, but merely graduating from medical school does not make a urologist!
Urology Studies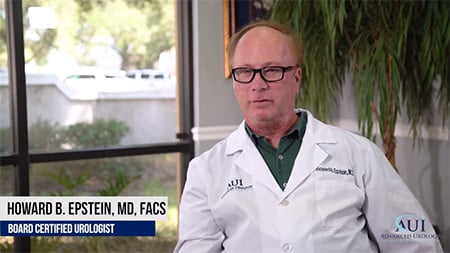 There is yet another exam called the American Board of Urology (ABU) Qualifying Examination, Part 1. Then the future urologist must complete five more years of schooling and residency practice. During this time, the new doctor must learn general surgery, surgical critical care, trauma, colorectal surgery, transplantation and plastic/reconstructive surgery. Also during this time, at least four years of clinical urology training are required. After all of that has been completed, the doctor must pass the ABU Certifying Exam (Part II) to become an ABU certified urologist.
There are a few medical programs that can shorten this process of nine years of graduate school, but they are not accepted in every state.
Re-certification as a urologist must occur every ten years. To continue as a licensed medical doctor, one must do a certain amount of continuing education credits each year. The learning never ends.
Urologists must learn how to examine and treat a large number of different disorders. They work with all kinds of diseases and injuries related to the urinary tract. The urinary tract includes the kidneys, ureters, the adrenal glands, the related arteries and veins, the bladder and the urethra. Urology also includes the male reproductive system, which means urologists also treat issues concerning erectile dysfunction.
The urinary tract is one of the most important parts of the body. It regulates which chemicals, vitamins, minerals and gasses go to every part of the body. While the urinary tract does not regulate what goes into the body, it does regulate what comes out, at least as urine, and ensures that blood composition is just right.
Dr. Howard Epstein
Dr. Howard Epstein did not have a traditional course of undergraduate studies for medical school. His first university degrees were a dual-major in electrical engineering and business administration. From friends who were in medical school, he discovered that he was more interested in their work than in the fields for which he had degrees, so he went back to school.
Dr. Epstein has been practicing medicine since 1984. He is a board certified urologist with the American Board of Urology, a fellow of the American College of Surgeons and a member of the American Urological Association. He is also with the Florida Urologic Association. Serving as the chief of urology at the Gainesville Veteran Administration Medical Center increased his awareness of the unique needs of American veterans. He currently practices medicine at the Advanced Urology Institute's two offices in St Augustine, Florida at the Southpark and Tuscan locations. To contact Dr. Epstein or for more information, visit the Advanced Urology Institute website.