If you feel frequent, sudden urges to urinate that you cannot control, you might be suffering from overactive bladder. This condition can lead to feelings of embarrassment or shame, but it's a common problem and can be treated in a variety of ways. For many people, overactive bladder can be treated with lifestyle changes such as special diet, weight loss, regularly timed trips to the bathroom, and exercises to strengthen the pelvic floor. Dealing with symptoms by using absorbent pads is also an option.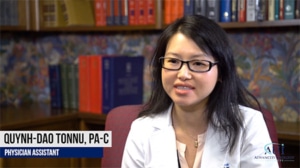 However, for some people, these methods are not enough to ensure they can live a healthy, fulfilling life. In these situations, surgical intervention is an option to correct overactive bladder problems.
Augmentation Cytoplasty
One of the options for treating overactive bladder is called augmentation cytoplasty. This procedure increases the size of the bladder. The surgeon accomplishes this by removing a small part of the intestine and using it to replace parts of the bladder in order to increase its capacity. For some people, this procedure allows them to resume normal bladder function. For others, the use of a catheter may be necessary for the rest of their life.
Urinary Diversion Surgery
Another surgical treatment option for overactive bladder is urinary diversion surgery. This procedure involves diverting urine from the bladder. One option for bypassing the bladder involves linking the ureters, which normally connect the kidneys to the bladder, to an ostomy bag outside of the body. Another option involves the creation of a new bladder inside of the patient's body, which means they will be able to continue normal urinary function.
Bladder Removal
Bladder removal surgery, or a cystectomy, is the last resort option for patients with overactive bladder for whom no other treatment has been successful. For men, bladder removal surgery also involves the removal of part of the prostate; for women, it involves removal of the uterus, ovaries and part of the vagina. Because this is a risky procedure that involves multiple organs, it is usually only used for more serious urological conditions such as bladder cancer or birth defects. Removal of the bladder necessitates the use of a urinary diversion such as an ostomy bag or a stoma.
An overactive bladder can be a debilitating condition, but there are many options for treatment. If you are dealing with this issue, the physicians at Advanced Urology Institute are here to help you reach a diagnosis and find a treatment to restore your quality of life.