As a permanent method of birth control, vasectomy has been around for decades with good results. Today it is performed as a routine procedure with over 500,000 operations done in the United States each year.
During the procedure, the vas deferens (the duct that carries sperm from the testicles to the urethra) is cut or blocked to prevent sperm from being released during ejaculation. Sperm must travel from a man's testicles to the urethra for pregnancy to occur during sexual intercourse, and blocking this passage is what makes vasectomy an effective method of birth control.
How is a vasectomy performed?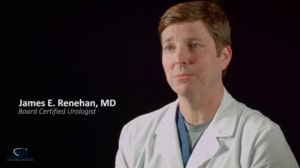 A vasectomy is an outpatient procedure that must be performed in a medical facility or in a doctor's office. In one technique, the urologist makes two small incisions on either side of the scrotum in order to gain access to the vas deferens. In another technique, the urologist makes one small incision to access both tubes. After accessing the tubes, the doctor cuts and seals them and then adds stitches if necessary. Doctors perform vasectomy under local anesthesia, making it as painless as possible. The procedure takes 10-20 minutes and the patient is free to go home immediately.
Recovery from the operation is easy. Your doctor will give you clear instructions which, if followed, will allow you to get back to normal in a few days. To ensure a quick recovery, you will need to apply cold packs to the area for 12-48 hours and lie on your back as much as possible. Wearing comfortable underwear or a jockstrap will protect the area. It is common to have mild discomfort, bruising and swelling of the scrotum for a few days after a vasectomy. In case of persistent and considerable pain, contact your doctor for advice. Unless your job is strenuous, you can return to work in 1-2 days. However, you must avoid heavy lifting for at least a week to avoid aggravating the wound.
How effective is vasectomy?
Vasectomy boasts of a better success rate than even the most effective forms of female contraception. The chance that a vasectomy fails (and a man impregnates his partner after the operation) is anywhere from 0.3% to 9% in the first six months after surgery. This is usually because it will take a few months for semen to be fully without sperm. Doctors suggest using another method of birth control such as condoms until follow-up analysis of semen shows zero sperm. But after this initial period, the failure risk of vasectomy drops to between 0.04% and 0.08% (about 1 in 2000). In comparison, the failure rate of intra-uterine device (IUD) is 0.2% to 0.8% while that of tubal ligation is nearly 1% during the first year after the procedure. Therefore, vasectomy is not only the best birth control method for men, but also one of the best overall.
Easy, safe and effective birth control
Vasectomy is a safe and low-risk way a man can take on the medical responsibilities of family planning. Whether you want to commit to a child-free life or do not want any more children, vasectomy is a long-term, discreet, 10-20 minute procedure with no danger to your hormonal balance and sex life. It is safer than common forms of contraception for women and recovery is quick and easy. Although this procedure should always be considered a permanent change, the success rate for vasectomy reversals is between 40% to 90% depending on how the original procedure was performed. If you decide that you do not want any more children, this procedure is worth discussing with your doctor. For more information, visit the Advanced Urology Institute website.