The loss of bladder control known as Urinary Incontinence is a normal problem that is more common in women than men. The effects of urinary incontinence range from barely noticeable to severe. As Dr. Amar Raval from the Advance Urology Institute says, "It is a big issue for women out in public." Incontinence can cause difficult and embarrassing situations.
There are many causes of urinary incontinence. To understand these causes, it is important to remember that urinary incontinence is a symptom, not a disease. Lifestyle choices that can exacerbate the problem include consuming alcohol, caffeine, spicy foods and certain medications. For women, life events that affect women's bodies in a way that can cause incontinence include pregnancy, childbirth, menopause and aging. Other causes can be found in weight, family history and health.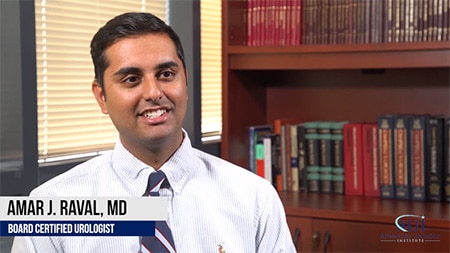 The different types of urinary incontinence can exhibit a variety of symptoms. Stress incontinence is characterized by small leaks of urine due to pressure on the bladder while laughing, coughing, sneezing or exerting oneself. The small leaks of overflow incontinence happen when the bladder has not fully emptied during urination. Urge incontinence is the sudden and intense urge to urinate, sometimes resulting in an involuntary loss of urine. Having to urinate frequently through the night is another symptom experienced by women with urge incontinence. It is also common for women to be affected by more than one of these types of incontinence.
Fortunately, a wide range of treatment options is available. Women can work with their urologist to find the best treatment option for their individual situation. In some cases, treatment can be as easy as making slight lifestyle changes or taking an oral medication. Botox and acupuncture can help relieve stress incontinence. For more advanced cases, urethral slings can ease symptoms by lifting the urethra into a normal position, and robotic surgeries can lift the bladder in cases of incontinence caused by a prolapse.
The loss of bladder control can be a lifestyle limiting problem for women when it affects their ability to leave the house and maintain normal activities. The urologists at the Advance Urology Institute work closely with each patient to ensure they can live with freedom and confidence, and without the worries of incontinence. For more information, visit the Advanced Urology Institute website.