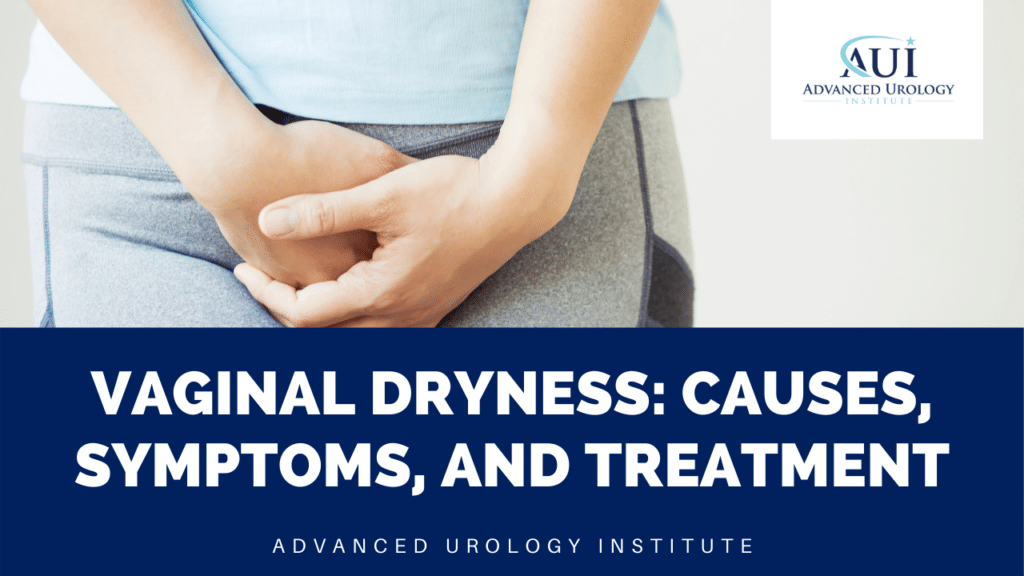 Has sex been giving you more discomfort than pleasure lately? Do you experience pain, irritation, burning or dryness? Is there bleeding or spotting during or after sex?
If there is, then you might be experiencing vaginal dryness.
For this condition, you may need to speak with a female pelvic medicine and reconstructive surgery (FPMRS) physician for help. At Advanced Urology Institute, we have FPMRS physicians at our Fort Myers center to ensure you get prompt attention from a location near you.
But first, what is vaginal dryness?
Vaginal dryness refers to a persistent irritating, burning, or itching sensation in the vagina. It is due to inadequate vaginal moisture that makes it feel too dry or too tight. The condition is more noticeable during sexual intercourse as it results in pain and discomfort.
Learn more about vaginal dryness, it's causes, symptoms and treatment.